YOUR CUSTOMERS ARE ONLINE, ARE YOU?
Supercharge Your Sales, Boost Your Profits & Get Access to Your Customers

The online food ordering revolution has been moving with breakneck speed in the last few years. The food delivery market is worth €9.1BN / £8.4BN, seeing a growth of 18% year-on-year. In 2020, it is expected that 70% of consumers will be ordering food directly from a restaurant's own website or app. In order to thrive in this digital landscape, foodservice businesses need to adapt.

A lot of restaurants are using 3rd party online aggregators to receive online orders. However, if you are tired of paying expensive fees to 3rd party online ordering portals and want to get access to your own customers online, you need your own branded web ordering solution.
How Having Your Own Web Ordering Solution Can Grow Your Business
BOOST
YOU SALES
Make the most of bigger order spend online, drive more repeat orders and improve customer retention through web promotions and push notifications.

GROW
YOUR PROFITS
Cut out the middleman, reduce your fees to third party aggregators and watch your profits take off. No recurring monthly fees

MORE LOYAL
CUSTOMERS
Keep your customers coming back for more with insights, marketing tools, and an automated loyalty system.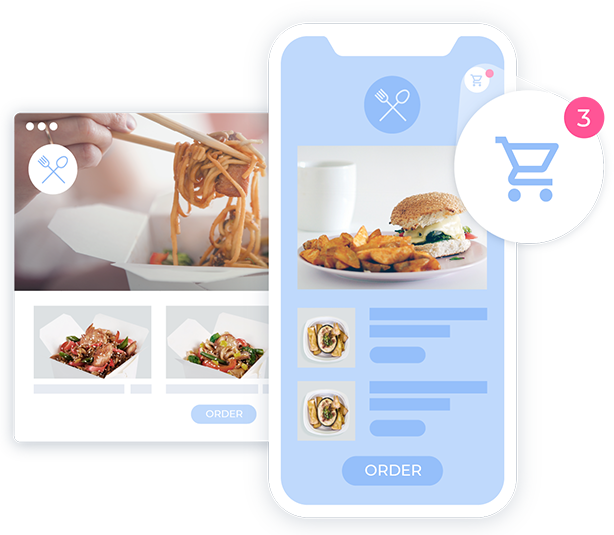 10 Key Benefits of Having Your Own
Branded Online Ordering Solution

1. Improve customer relationship and satisfaction
2. Increase brand awareness
3. Improve retention of existing customers
4. Grow customer spend per order
5. Increase repeat orders
6. Save money on online transaction fees
7. Run an easy-to-manage loyalty program
8. Connect to your customers on a new level
9. Reduce staff time & order errors over the phone
10. Most of all, increase your revenue

MAKE THE MOST OF ONLINE ORDERING
Get Started Today with The Food Alliance Online Ordering Package
To help our loyal customers make the most of the online ordering opportunities today,
Kepak Foodservice has partnered with Flipdish - the market leader in branded ordering websites & apps
for foodservice operators.


EXCLUSIVE FOOD ALLIANCE MEMBER PACKAGE
Save Over €1,000* with Lower Transaction Fee
Not only is Flipdish' standard transaction fee of 7% is already very competative on the market, but our Food Alliance members get a preferrential transaction fee of only 6% saving you an *estimated €1,040 over a year.
Professional Food Photography
As a Food Alliance member you get top of the range, mouth-watering
food photography for your new online menu from Kepak, saving you the hassle and cost of having to source your own food images.
Save €200 with Discounted Set Up Fee
For only €395 Flipdish customers get their own, brand new website with online ordering functionality. Food Alliance members can get started today for only €195.
Don't miss out, sign up today for great savings!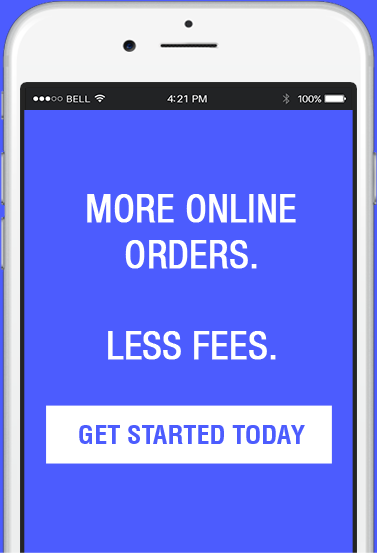 Flipdish is a leading provider of online ordering solutions for foodservice operators. Flipdish is like hiring someone to answer the phone, run your marketing and you are supported by an account manager, customer support team and a technical team.

JUST SOME OF THE REASONS WHY FLIPDISH
BEST WEB ORDERING
SOLUTION IN THE MARKET

The Flipdish 2 Tap App is user friendly, reliable and fast.

EXCELLENT CUSTOMER
SUPPORT FOR PEACE OF MIND

Flipdish provides a dedicated customer support service that has an excellent proven track record.
THE SETUP COULDN'T
BE EASIER

Setup is painless and fast - you can be up and running in less than a week! No technical skills needed from you or your staff.
YOUR OWN DEDICATED
SUCCESS AGENT

Flipdish don't just build your website, their dedicated team help you market to your customers.
SOME OF FLIPDISH'S MANY SUCCESS STORIES
See how other savvy foodservice operators like you have made the most
of online ordering for their business
Vincenzo's is an award-winning family business and takeaway that started in 1985. Through a third-party platform, they offered an online service to sell their food online, however they found it hard to compete with the high costs and therefore found it challenging to offer special deals to their customers for more repeat business.

Flipdish worked with Vincenzo's to build them their very own website and app to give their business full control over their branding, communications and relationship with their customers. Flipdish's support and online portal give them the ability to have a full overview of their sales, reward customers' loyalty and to reach out to customers through email or text with deals and offers - something they couldn't do before.

"Flipdish are the best partner for your takeaway. They helped me to increase total orders & also migrate customers away from costly third party portals."

Ben Macari

"Our new Bombay Pantry App powered by Flipdish has markedly increased our mobile food sales. Customers love the speed and ease of use of the app."

Emma Sheehan

"The Flipdish online ordering system allows my customers to go from address to order completion in a very few clicks. It's easy to edit and update menu items. Overall, it's easy to use, easy to update and edit, with a responsive team."
Shane Crilly

READY TO GO ONLINE & TRANSFORM YOUR BUSINESS?
Let us help you get your own web ordering solution quickly, easily & inexpensively!